SIDEWALL HEIGHT: 2ft. / 24"
Cross Members: 2" X 3" Tube
The GT-610 Deck Over model features a wider bed due to the over the wheel design versus standard wheel wells. If you desire some customization, several options like up to six additional body paint colors are available as well as other upgrades.

• 3 Year Limited Structural / OEM Component Warranty
• 2-5/16" A-Frame Coupler
• 12v DC Hydraulic Pump - (3200 PSI Pwr Up) (1500 PSI Pwr Down)
• Black Powder Coat WHEELS
• Interstate Deep Cycle Marine Battery
• Coupler Mounted, 5000lb. Top Wind JACK
• Easy Front Access - CONTROL BOX w/ KEY LOCK
• 2" X 4" Tube STAKE POCKETS
• SAFETY CHAINS - (2) S-Hook -1/4"x27" 5200lbs. Cap
• Tandem - EZ Lube w/Galvanized Components AXLE(S)
• Equalized Leaf Spring SUSPENSION
• SPARE TIRE MOUNT - Body Welded
• LIGHTING - Amber & Red LED
• 3-Piece Plug & Play WIRING HARNESS
• 7-Pin Round ELECTRIC PLUG
• High Gloss Black Powder Coat PAINT FINISH
• (1) 3" x 30" hydraulic cylinder LIFT SYSTEM
• 12ga. Smooth Steel FLOOR & WALLS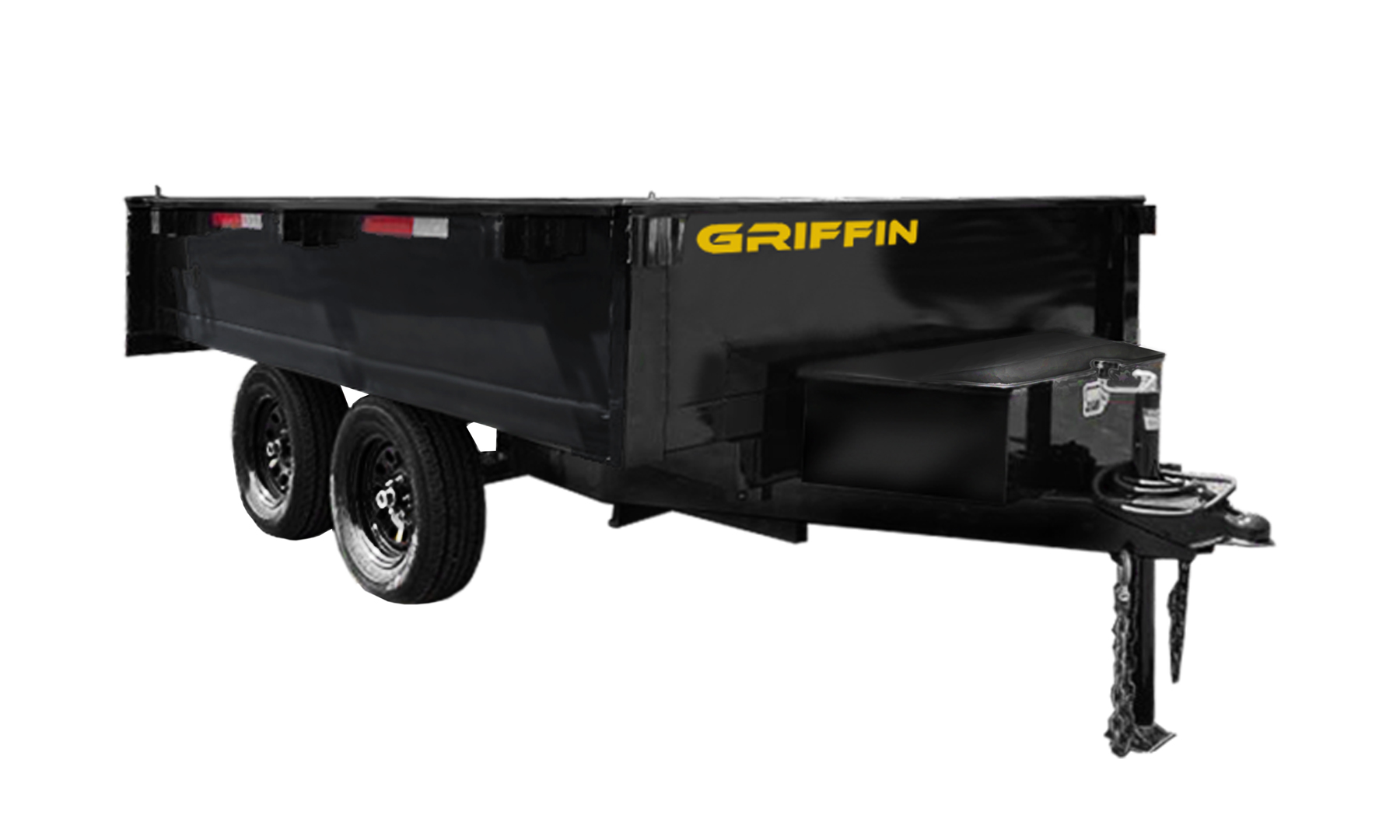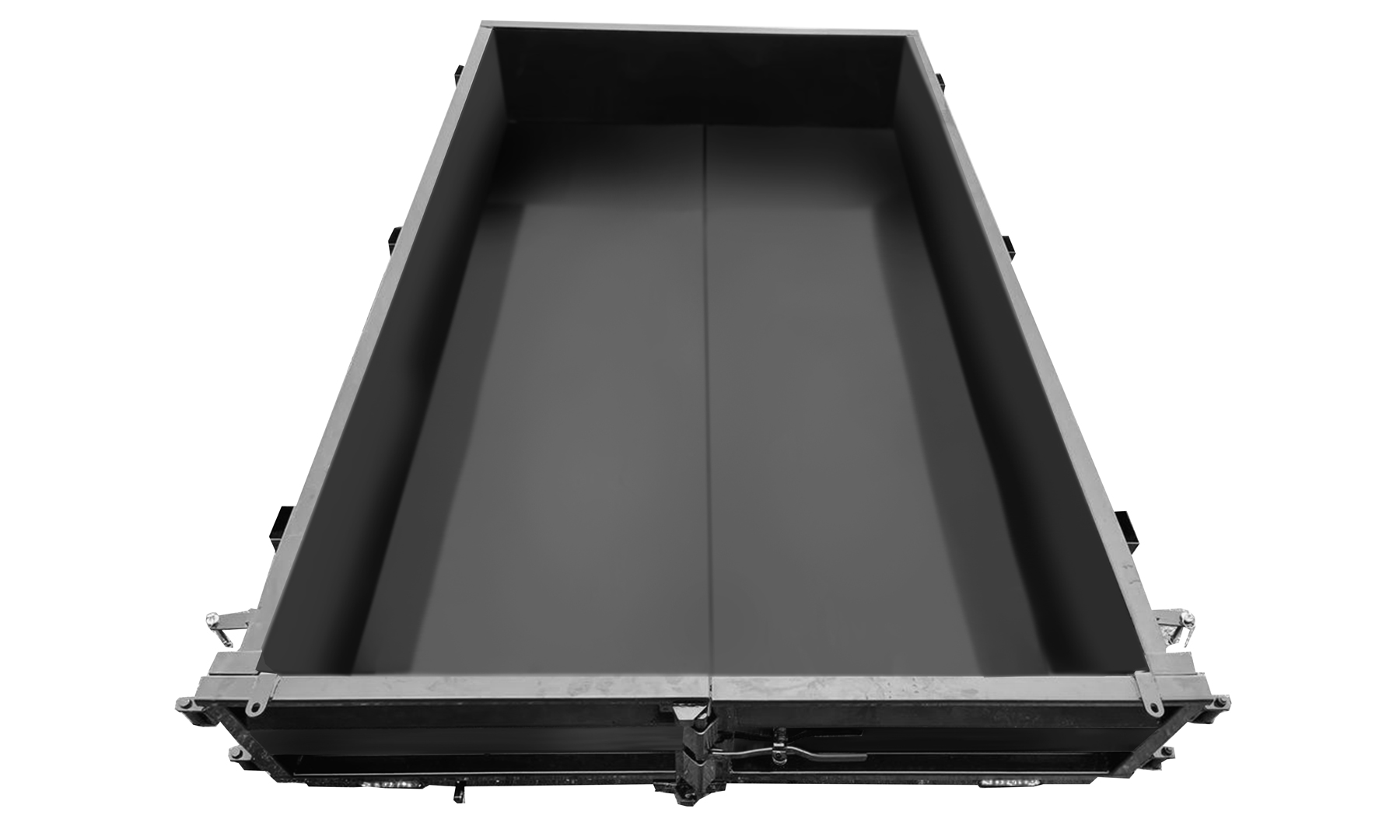 * some options may not be available on all models.
DLH 110v. Inline BATTERY CHARGER
TARP KIT: 6' X 12' - Ratcheting Black Mesh
In-COMMAND SYSTEM: WiFi / Bluetooth Based Mobile App w/Optional Upgrades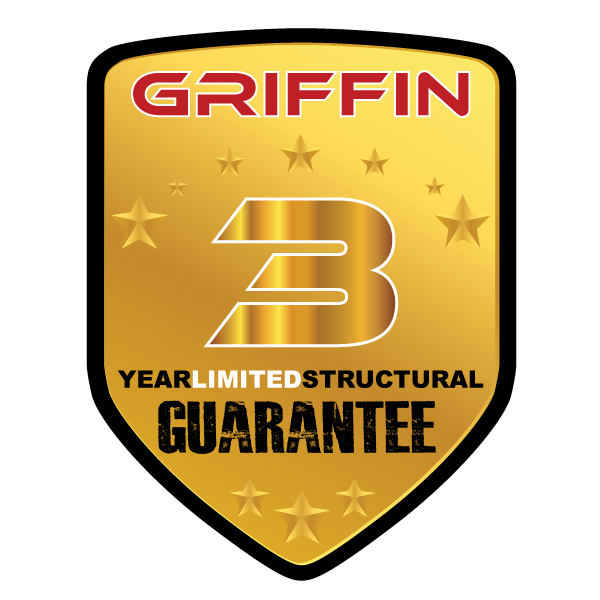 Our 3 year limited structural guarantee gives you peace of mind that should anything happen to the chassis of your Griffin Trailer during the coverage time, we will stand by our policy. In addition, we pass along all our brand component factory warranties. New trailer warranty registration is required (within 10 days of original sale) for the guarantee to be activated.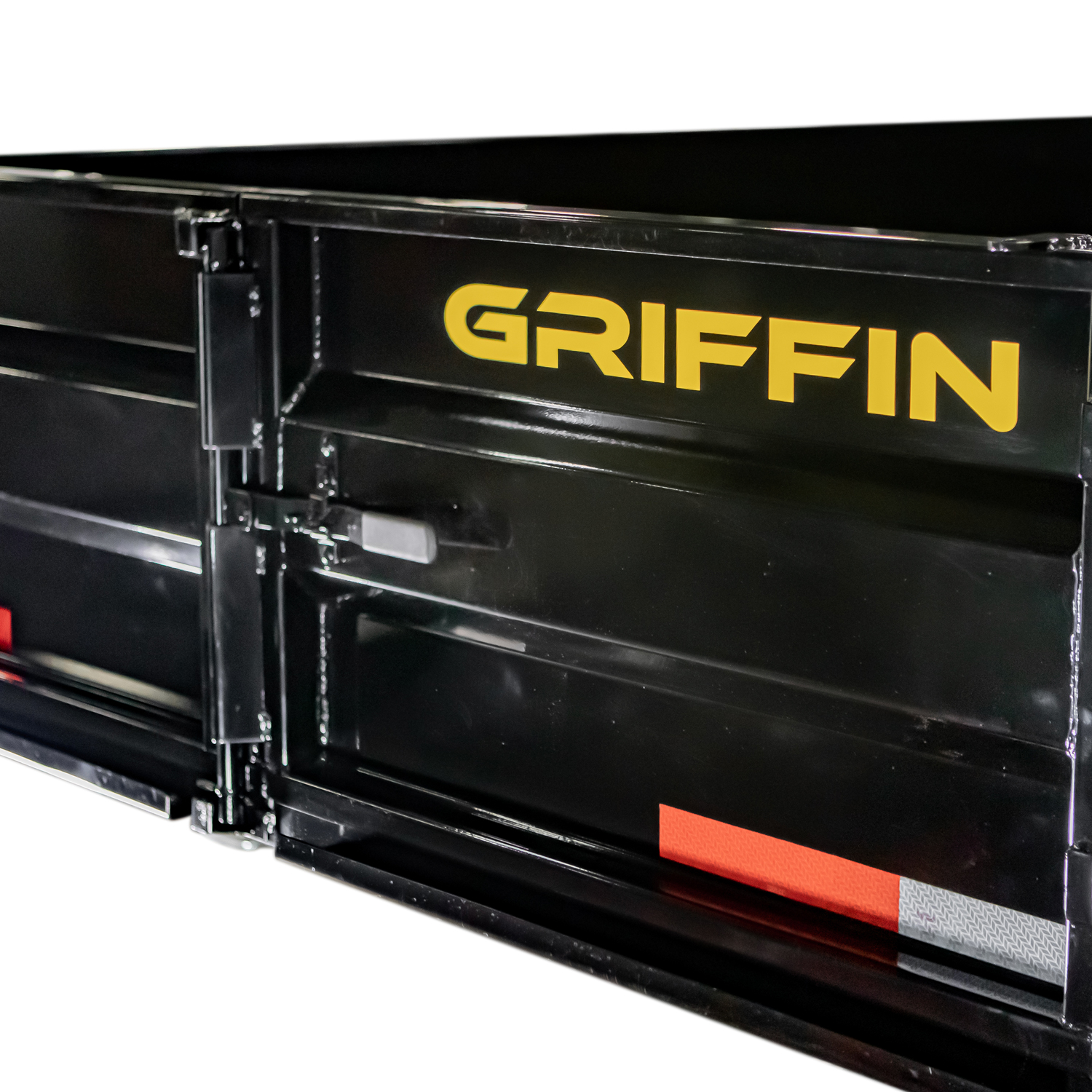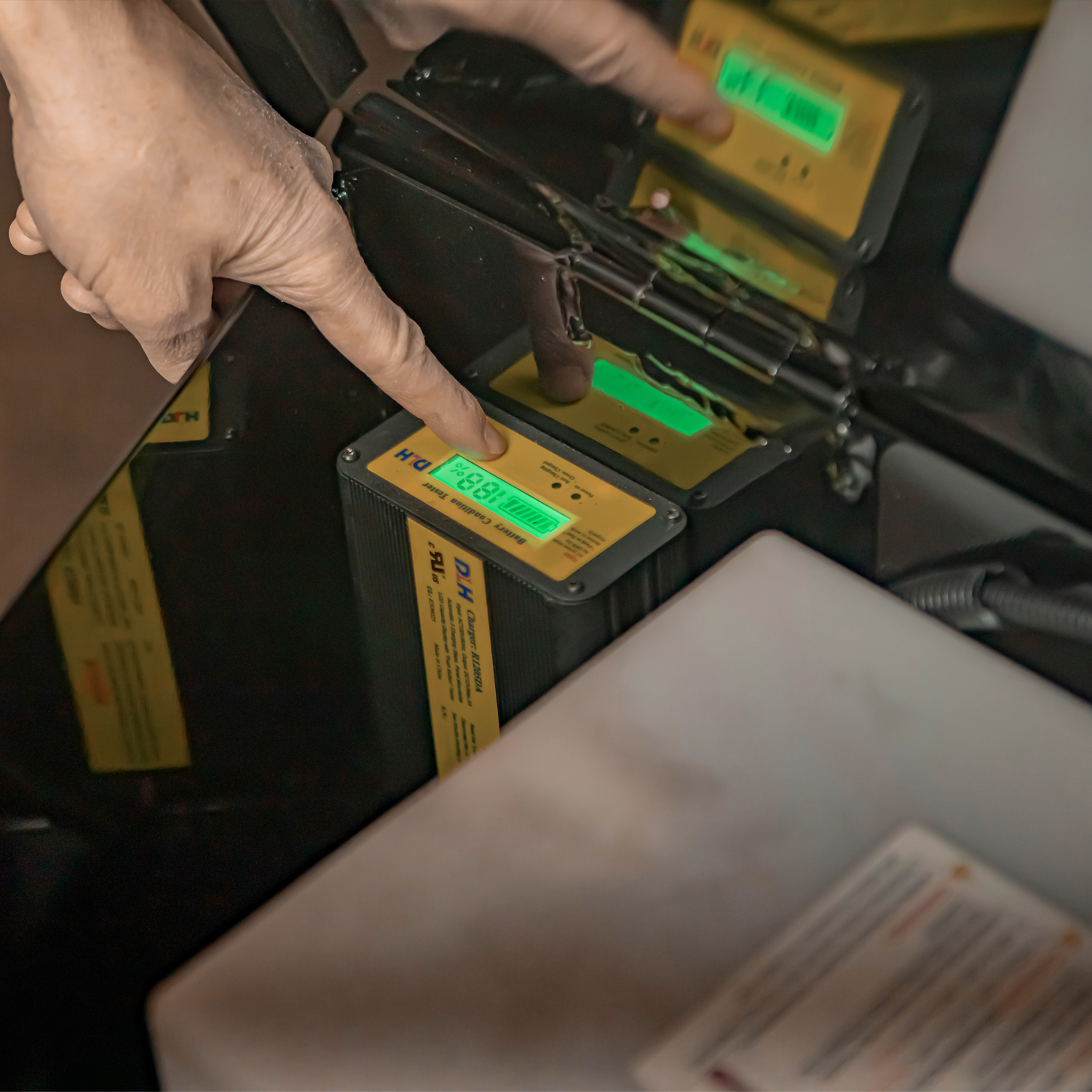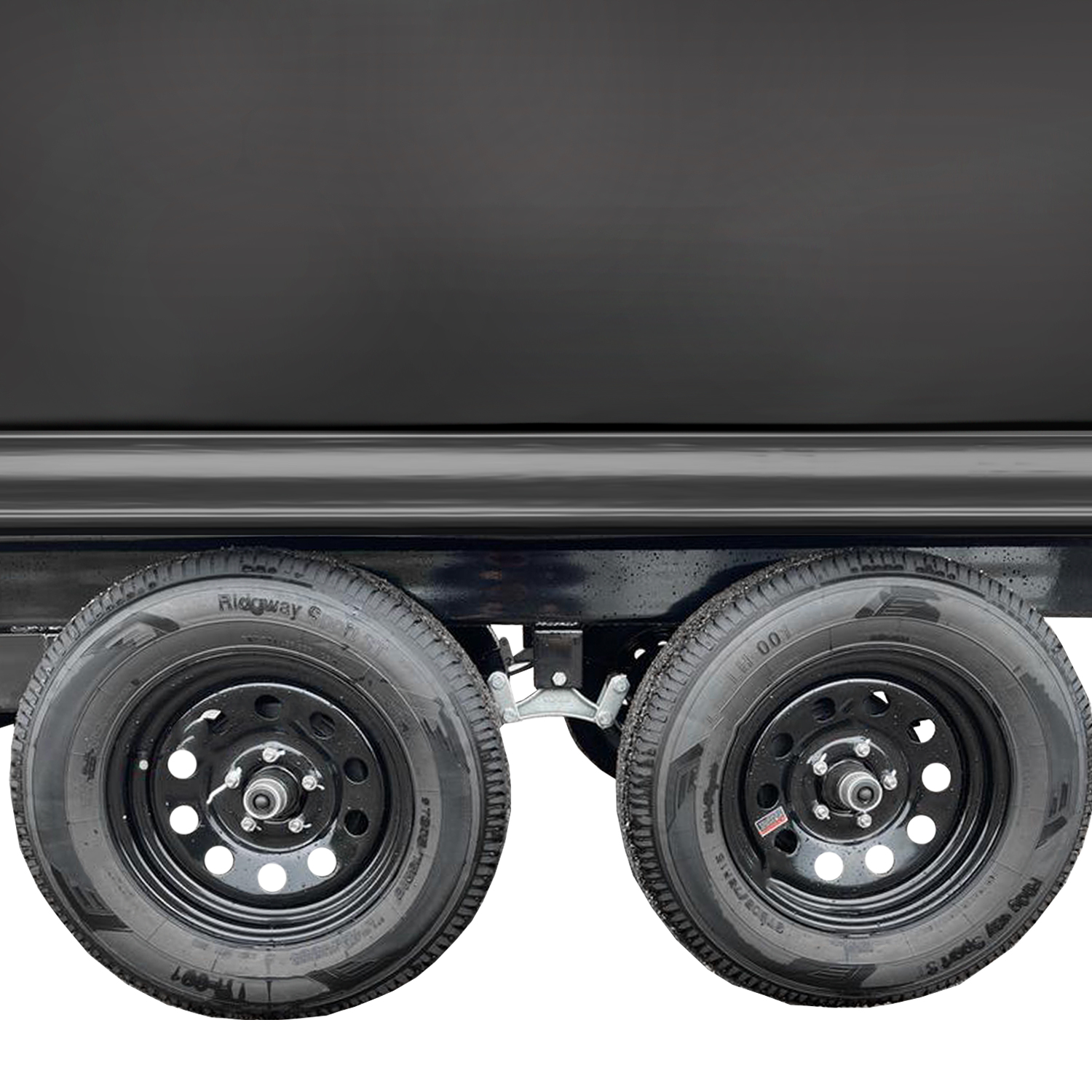 Griffin Trailers LLC • 57832 Co Rd 3, Elkhart, IN 46517 • 574.295.3166 • Copyright ©2023 • All Rights Reserved. • www.GriffinTrailer.com
Items shown may be optional. We reserve the right to modify, change, or omit any feature, component, brand, or design at any time without prior consent.